I'm from the constellation of the Eagle
You can never be 100% sure what design titles really stand for these days. Personally, I think this is because designers can hardly be put in a box. When I look at my path and experience, what I see is a complex constellation of design skills in continuous evolution. Lately, I believe it looks something like this: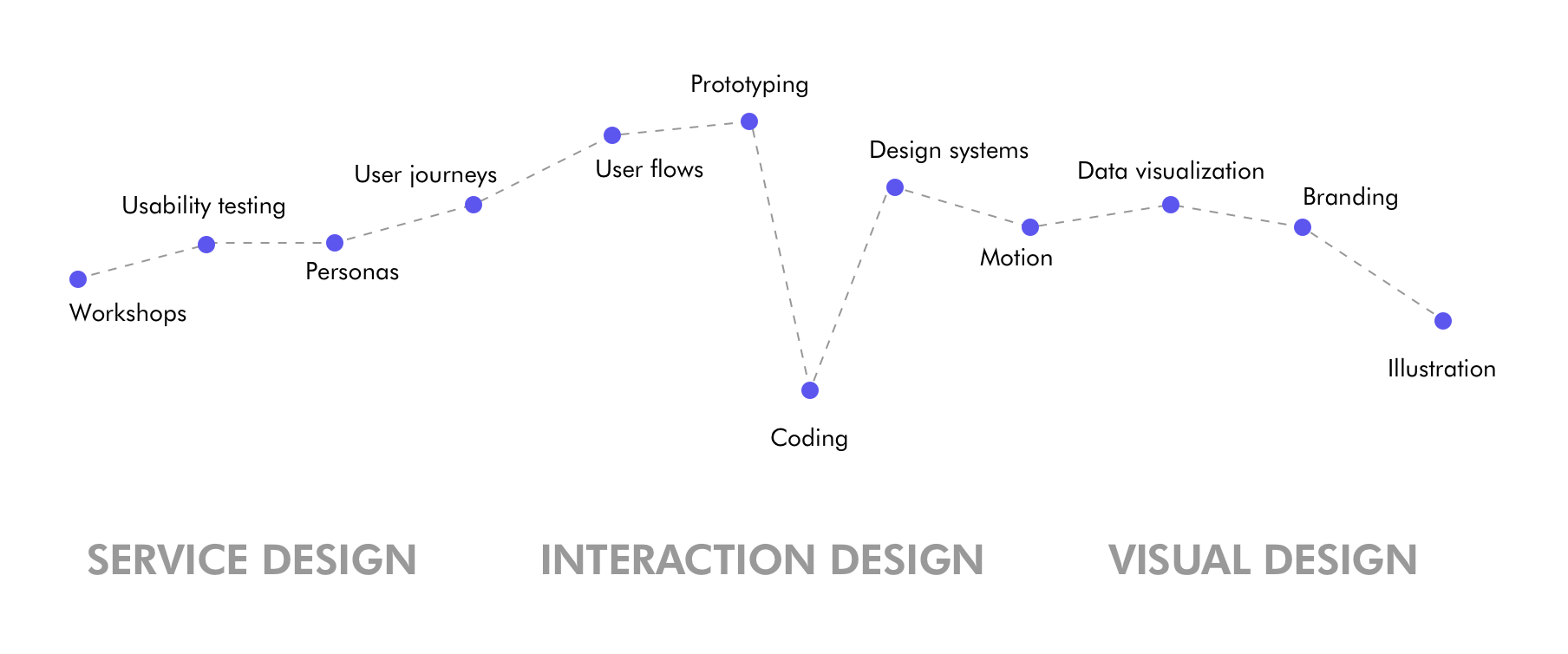 Also like an eagle, I like to always  look at the bigger picture and move strategically, while keeping an eye for details.
Ultimately, I think that a well-designed world is a place where people don't have an excuse to do the wrong thing.
Design that makes knowledge accessible, that reduces waste, that promotes health, but also design that protects privacy, that minimises errors, that buys you time, that's what really drives me.
This is why in all of my projects I challenge myself and my team to find ways to apply 

human-centred

 methodologies and 

design thinking

 to the development process, no matter how fast or 

Agile

.
I believe in using 

design rituals

to nurture talents and grow a culture of collaboration, even better in diverse and international teams.
Topics that put sparkles in my eyes: design for

social innovation

, 

circular design

,

human-centred

ML

, 

slow technology.
"I'm at my best when I create" and also when...
...I visit new and old places,
...I make progress with my German and my French.