Interviews, Conceptual mapping, Sketch, InVision
IKEA distributes Swedish delicacies in a wide number of countries and continents. Across every boarder, different rules exist concerning what and how labels must declare their ingredients. It is absolutely imperative to make sure no errors are made, because the smallest mistake may endanger consumers.
Designing a software that automates the legal translation of labels for IKEA's edible products exported world-wide.
For this project we worked in a team of three (two designers, one developer) and we carried out a series of 

design sprints

of 2 weeks each.
The final delivery was a proof of concept consisting of:
a) a click dummy with detailed showcasing of each recommended step for a smooth and intuitive UX flow;
b) a simplified coded prototype to test the actual possibilities of the technology.
Ingredients journey
​​​​​​​
During the first couple of days, we ran a thorough research by
visiting the store and interviewing employees in order to
 learn every detail about the way ingredients are selected, documented and communicated to the customers.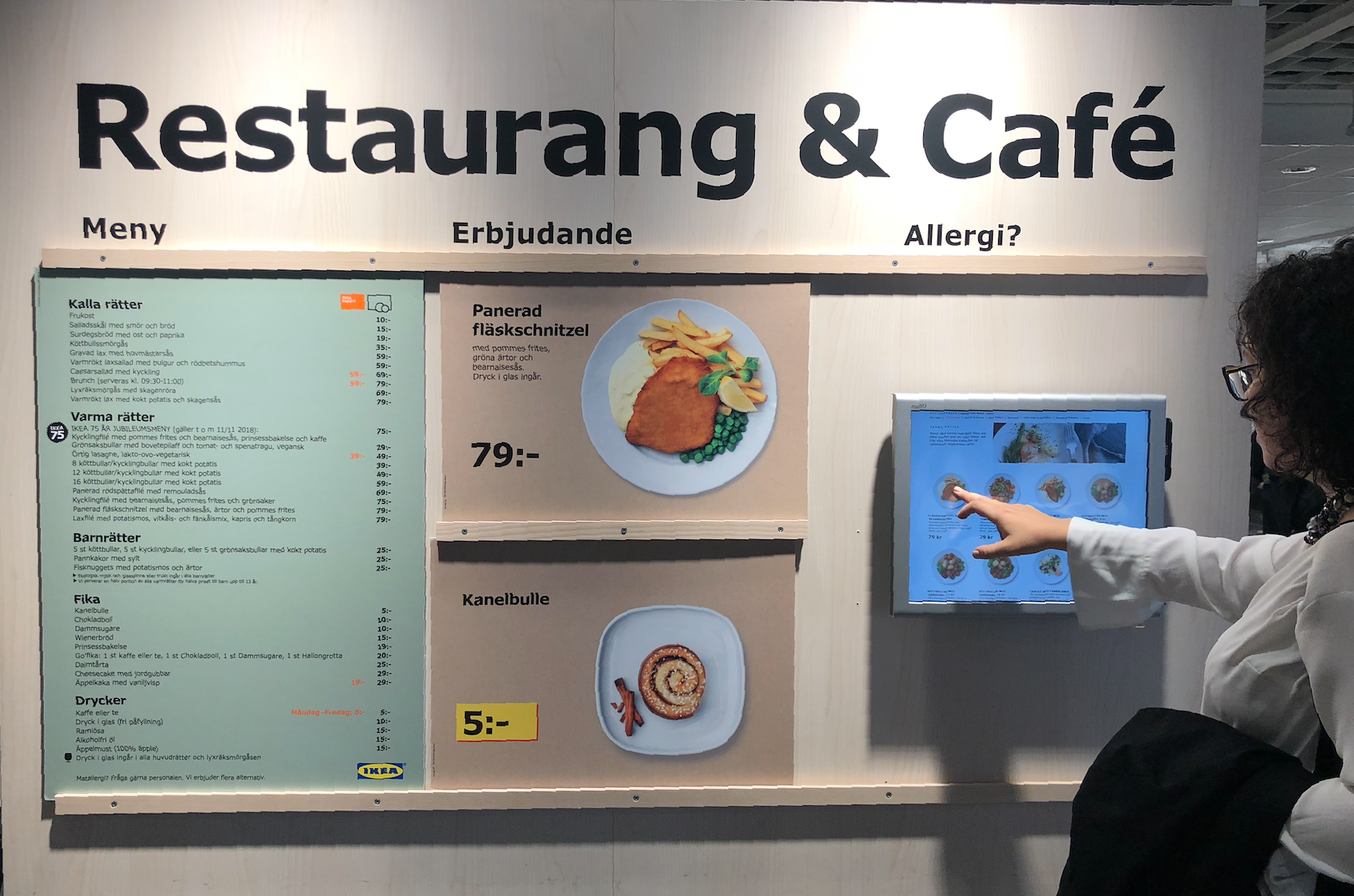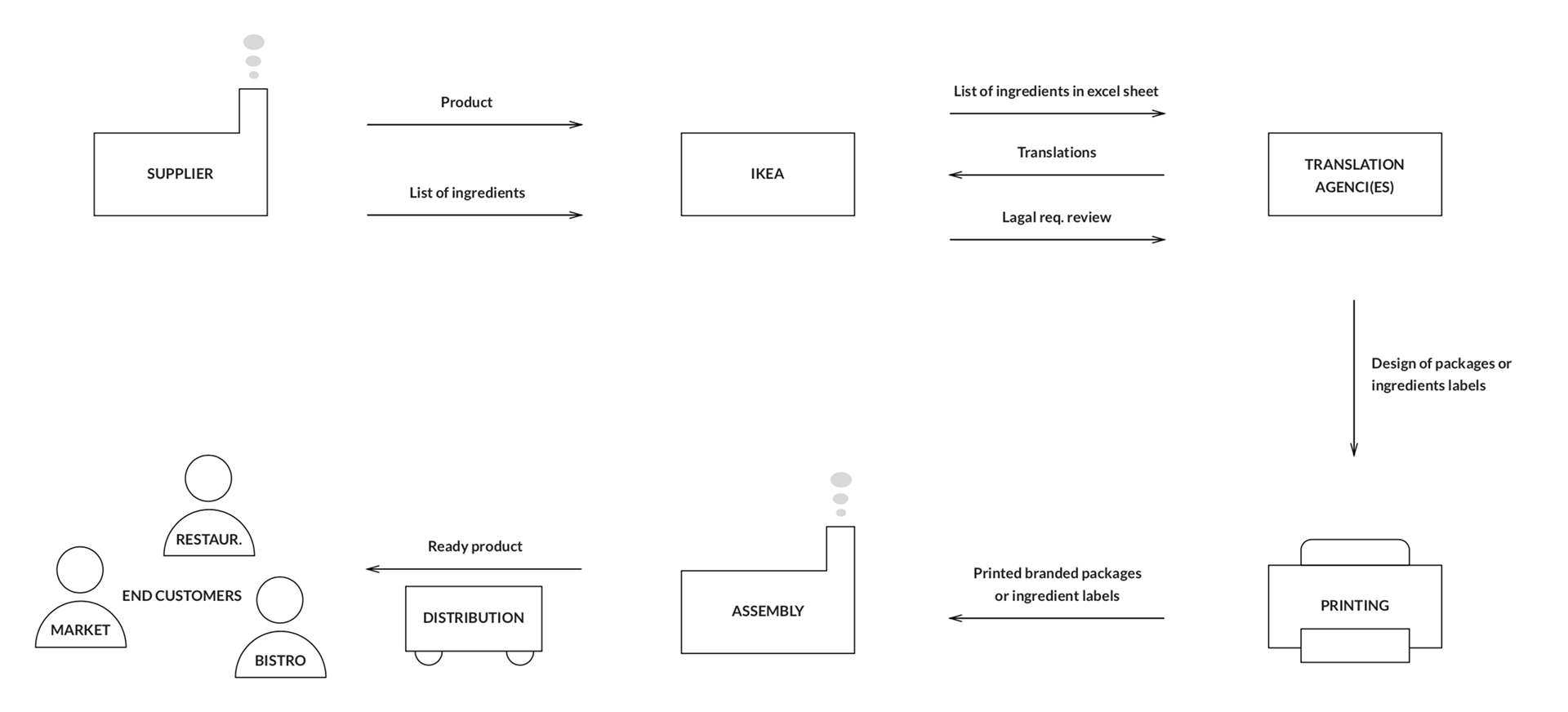 At the end of the discovery phase we had realised a few important opportunities for improvement:
1. Sometimes, mistakes are already present in the master text and are carried through all translations. This requires to redo all the labels.
2. Legal translations have special requirements compared to regular translations. Once clarity is made about which choice of word is legally compliant, this is an important learning that should be documented  so future translators don't repeat the same mistake.
3. One of the causes for the slow and lengthy process is the lack of transparency and communication among the stakeholders involved.
Here is how we tackled these issues one by one: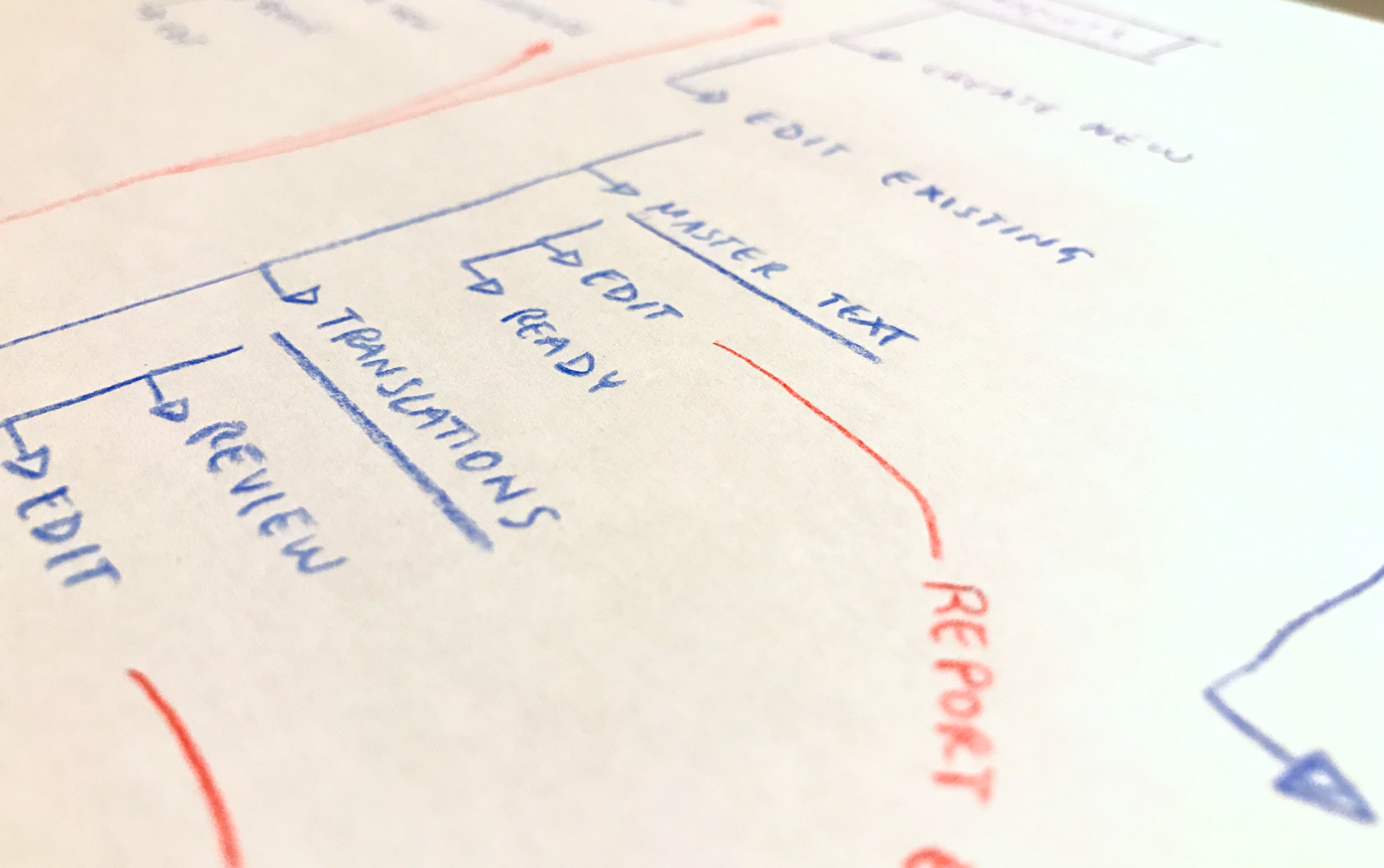 Avoiding unnecessary mistakes with a 1-click integration
A good part of the workload for the user consisted of gathering all the product information from the database into a format easy to scan for a translator. This could be easily solved by integrating the database with the new software, fetching each piece of information and placing it in the most sensible order and format.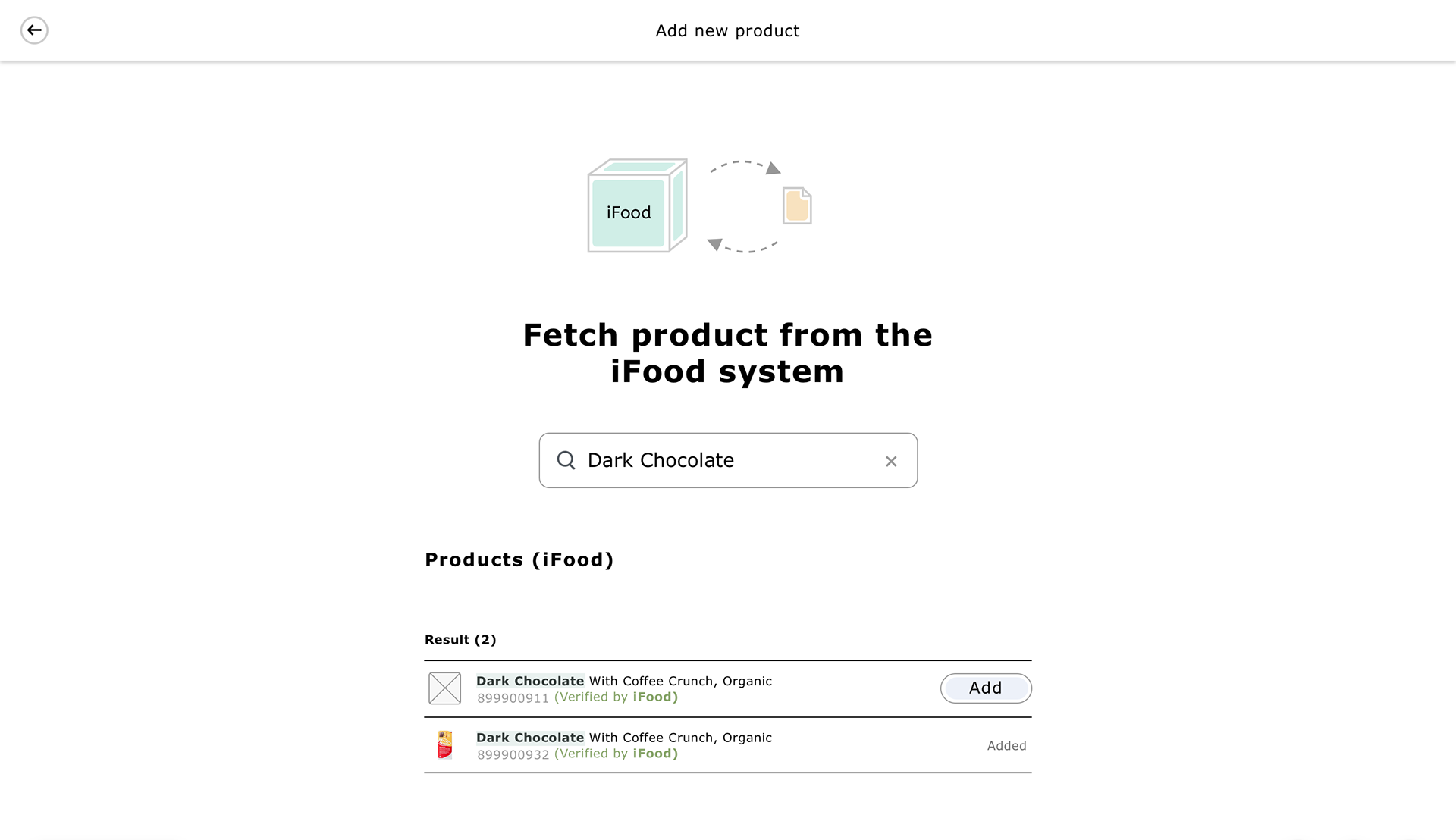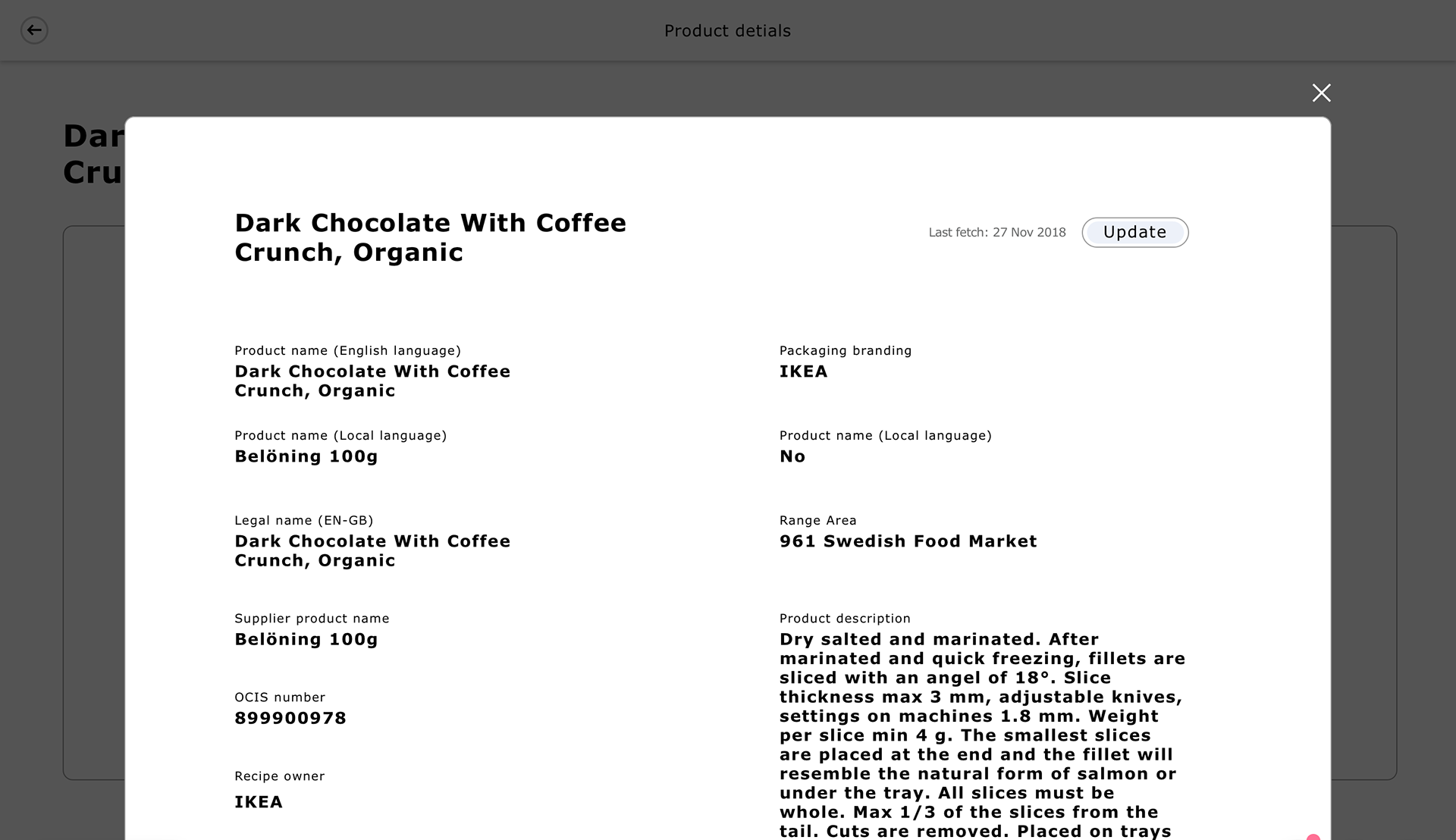 Letting AI learn from its mistakes
Like mentioned before, a legal translation, especially when it comes to food, is no ordinary translation. 
Synonyms 
are not acceptable, forgetting to make one word in bold is not acceptable. 
Slight inaccuracies like that might cause tons of food to go to waste
. The core of the software is its ability to self-improve by learning in a specialised way what exact word should or should not be picked in each and every available language for every ingredient in the database.
For this purpose, admins can create rules that may apply to a country or a cluster of countries.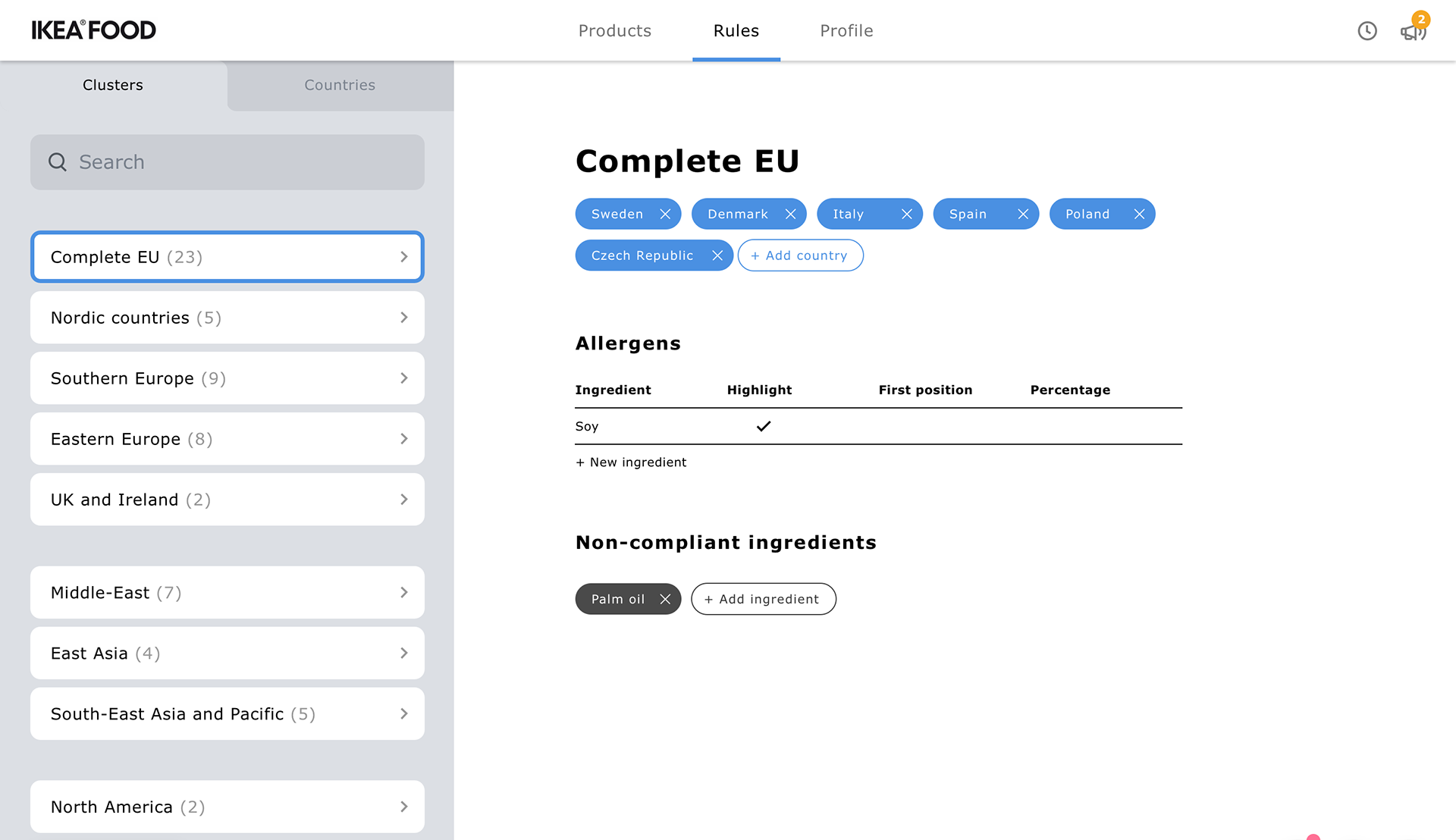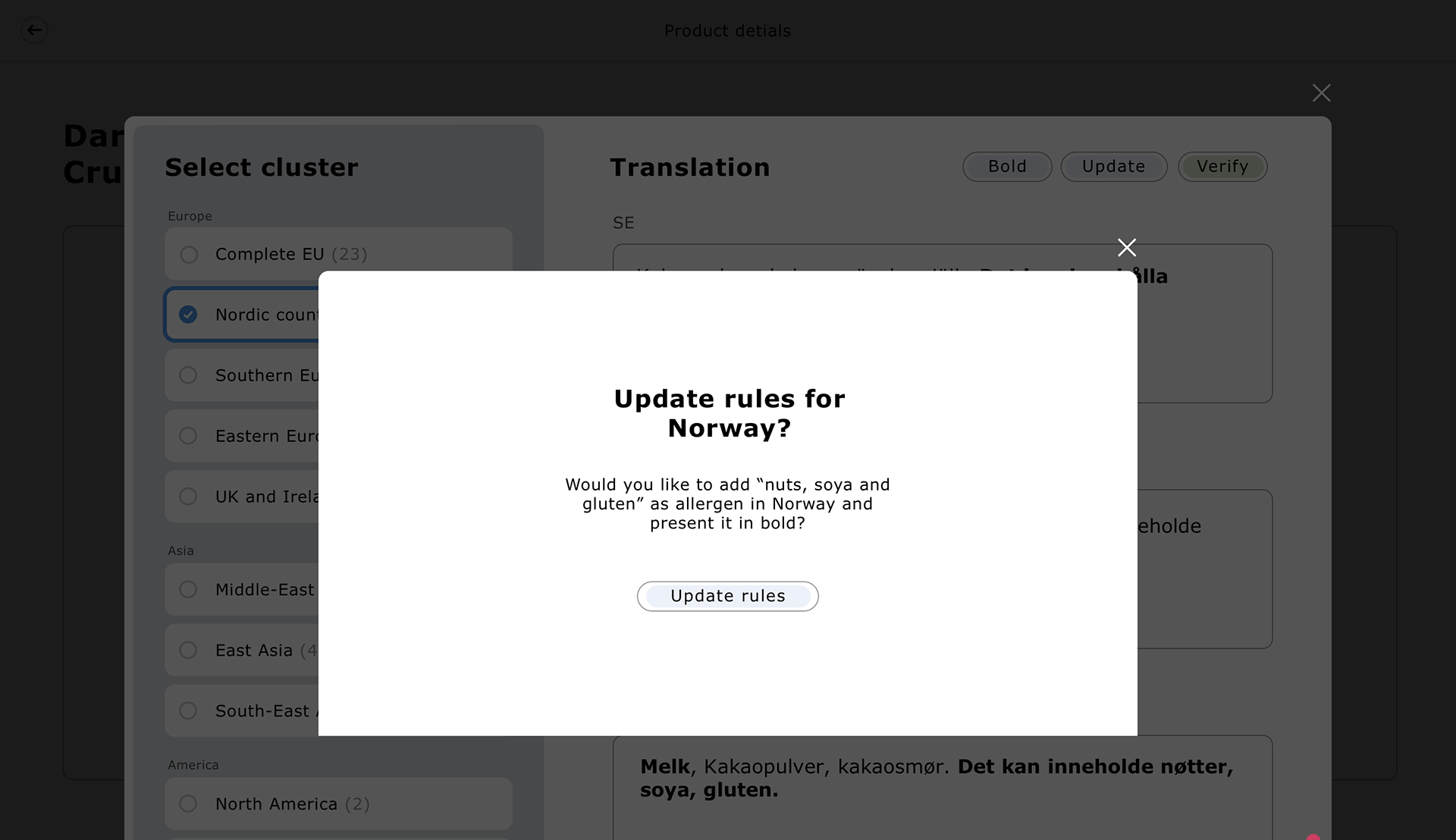 Improving communication and transparency: 3 users, 1 software
The main screen concerning each product is split in three steps, 
which need to be taken care of by a different user. Supervisors prepare product information, translators and legals adapt it to each country and designers prepare and upload graphic assets. As soon as one is done, the other is ready to start. The software is meant to show clearly the progress state of a product and make it easy to notify another user to review and verify their work promptly.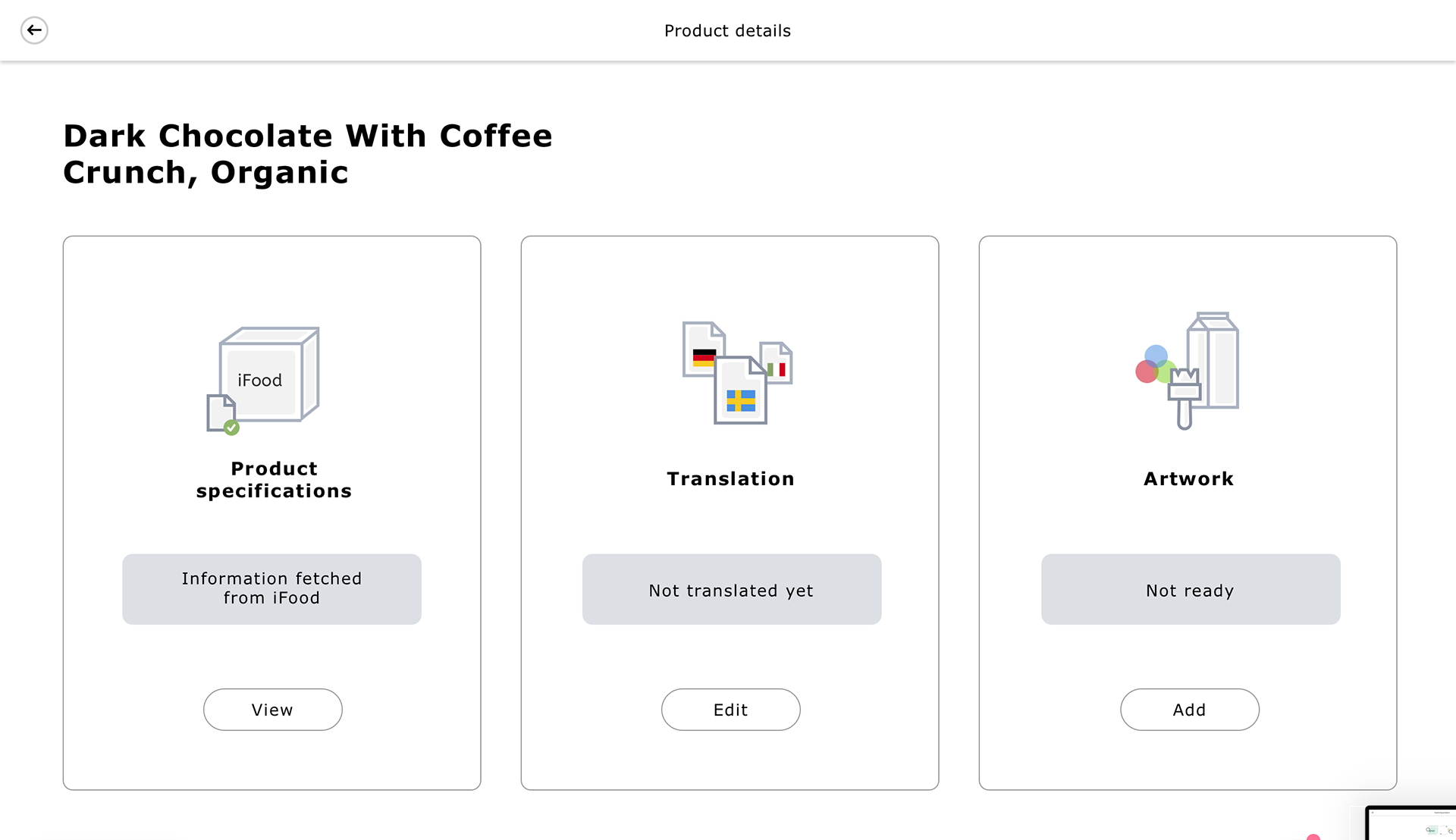 A human translator could not be entirely replaced by a machine. Because of the criticalness of the job, the suggestions of the algorithm will have to be verified but someone who has the right 
competence
. However, their job is tremendously simplified.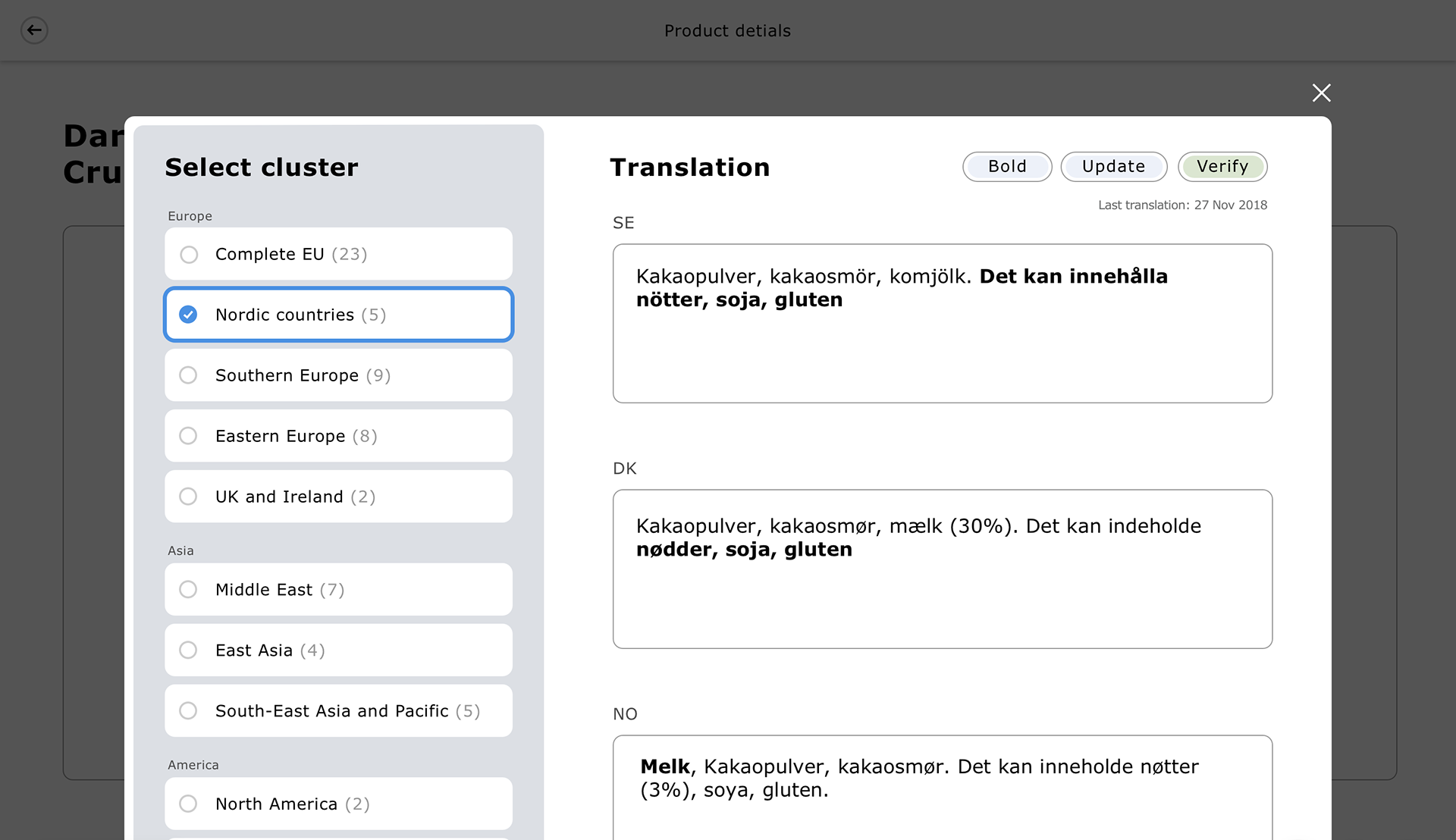 Having an overview of the graphic artwork on the same platform is an extra feature that can bring benefit to the 
preciseness
 of the work, in terms of ease of access, completeness of the documentation.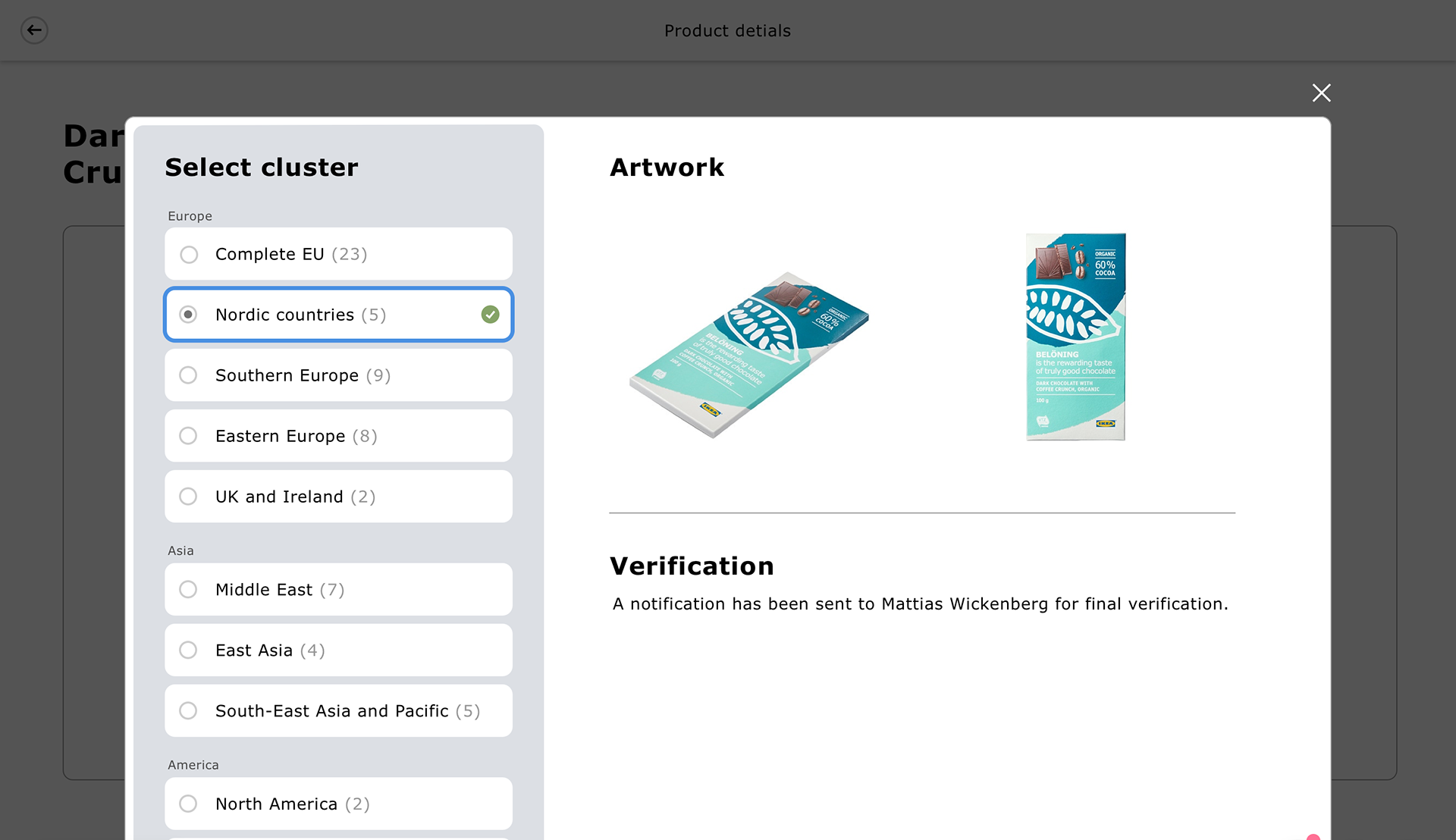 When the product information page is complete, the supervisors can check a comprehensive, easy-to-scan overview of all 
the
 details and press the final confirmation button to send the package in production.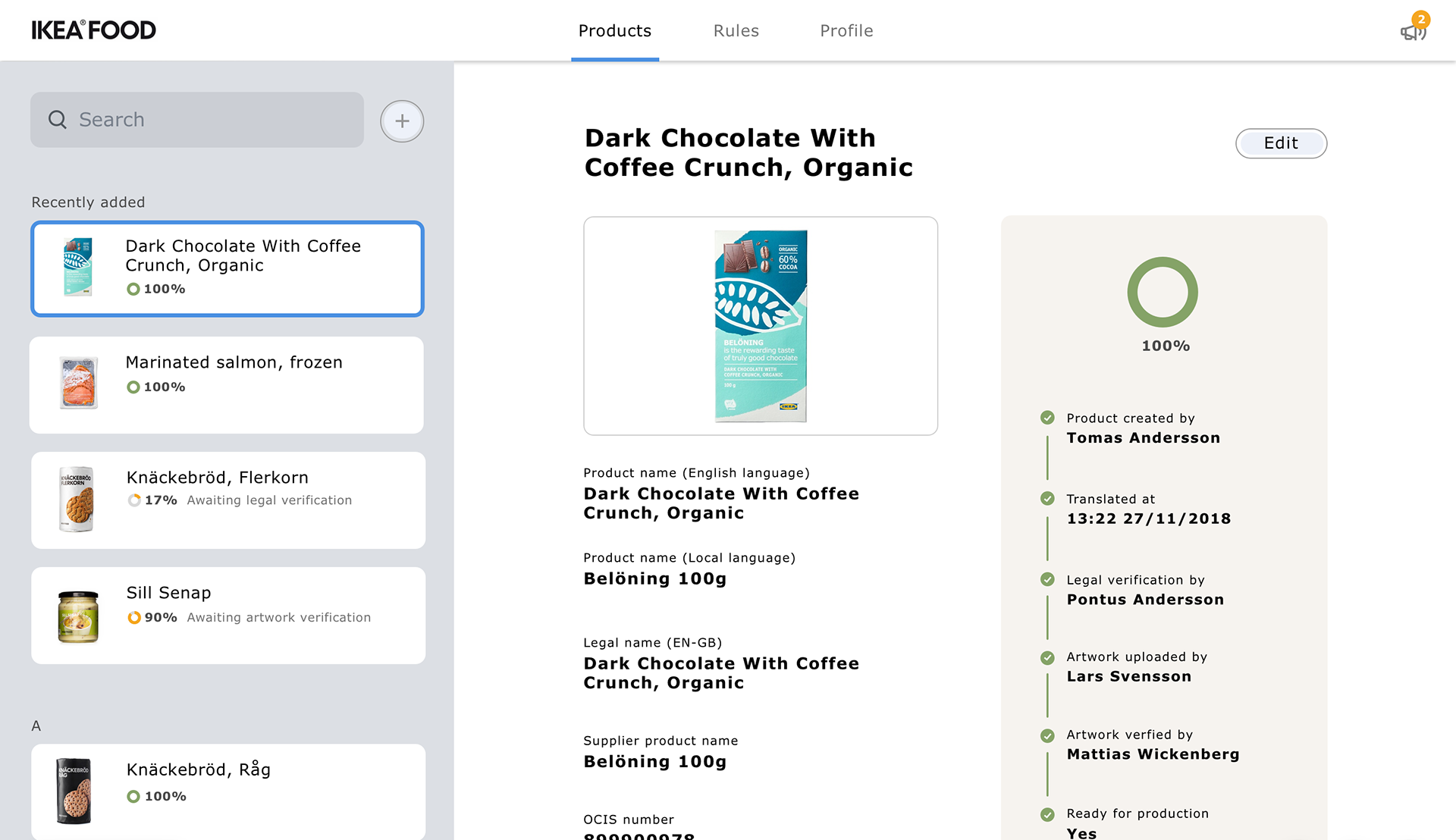 You reached the end 🎉 I hope you found it an interesting read.
Please, notice that this is a low fidelity summary of all the work I did for this client. However, this information is not meant to be spread publicly, therefore, I kindly ask you to not share this link and password with anyone else.